The dealers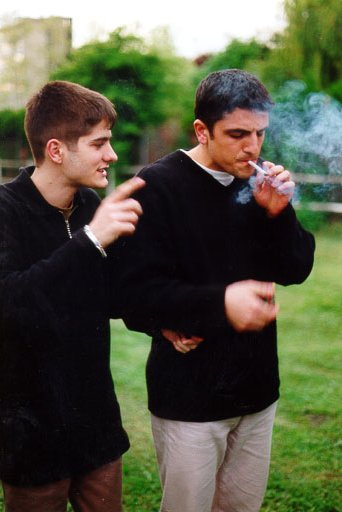 Cowboy et the Master discuss life, the universe and everything over a
joint. Dealers or what? This is one of my favourite photos. It was
taken without the boys realising, and neither of them can remember
what they were talking about. Perhaps Cowboy was saying "You should't
smoke so much". More likely he's saying "Hand over the roll-up"!