Making a sponge cake
Ingredients
We measure 4oz (113g) of self-raising flour and add a pinch of salt.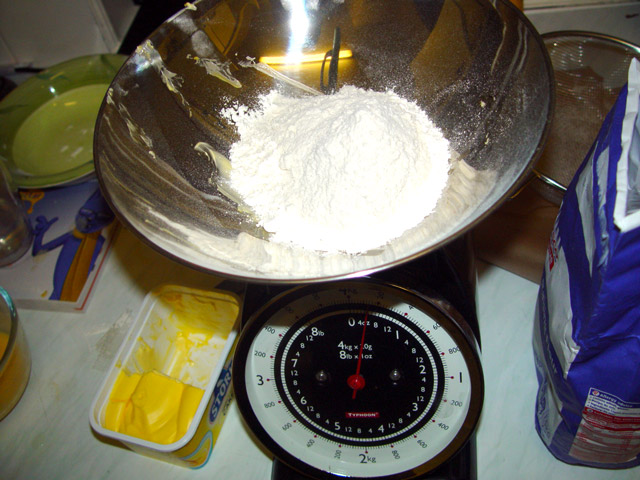 This is sifted into a bowl for later use.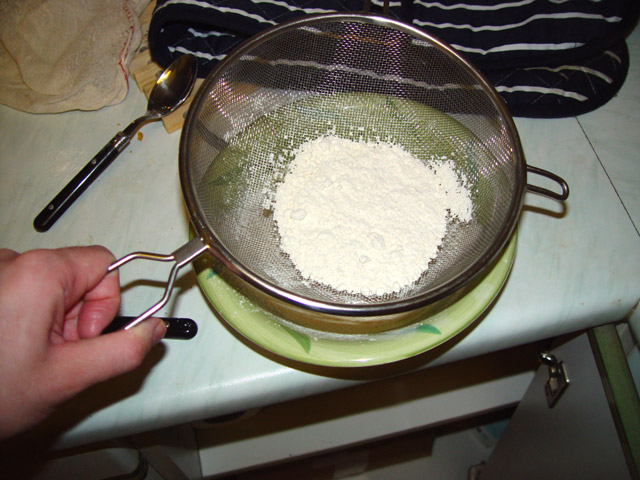 We now measure 4oz of margarine and 4oz of caster sugar into a bowl.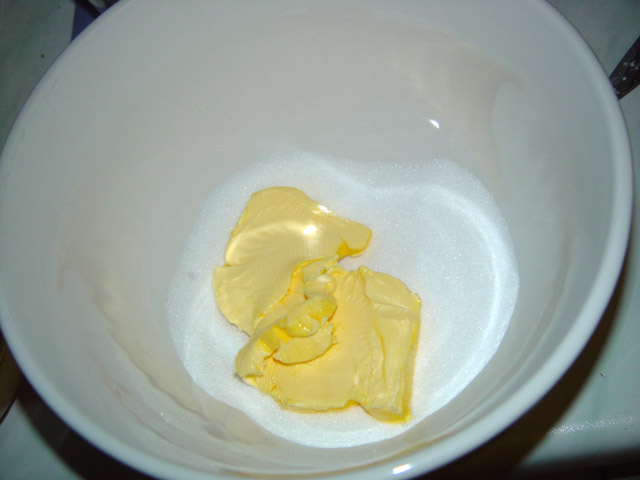 We mix them up with a whisk or wooden spoon.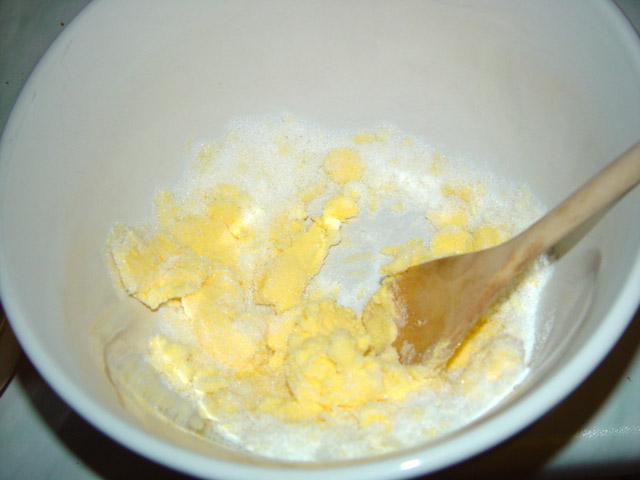 Until they reach a thin consistency.
Next we break two eggs into a bowl.
And whisk them thoroughly.
Jump to a section
intro | part 1: Preparation | part 2: Ingredients | part 3: Cake mix | part 4: Finishing touches